SmartCare –
simply better
SmartCare - The best choice for your car wash business: Made in Germany.
Smart means breaking new ground. To increase your car wash business and set new standards.

SmartCare's connectivity services offer unique possibilities for remote access, remote monitoring and remote control. Functions and possibilities that were previously not available in the car wash business. Become your own programme director.

Discover:

- RemoteAccess – your personal remote access to the SmartCare.

- RemoteMonitoring – everything at a glance: wash figures, chemical levels, consumption figures and more, gives you full transparency of your car wash business – no matter where you are.

- RemoteDiagnosis – enables 100% service access by WashTec and rapid problem solving.

- Remote Assist – together with our helpdesk, you can connect to the machine and change many settings and troubleshoot error messages.

- RemoteControl – your individual remote control that allows you to actively change settings yourself. For example, you have the option of creating new or changing existing wash programmes yourself and setting the door control or the configuration of the graphic display of your SmartTouch operating terminal. You can now easily do this yourself without the need for a service technician.

SmartCare is simply better because it is so reliable and robust. Because it guarantees maximum availability. Because even as a programme director, you can adjust many things without having to call out a service technician. And because it can drive your car wash business to new heights with innovative solutions.
The smartest
in all
dimensions
Smart, because of maximum availability:
RemoteAccess, RemoteMonitoring, RemoteDiagnosis, RemoteAssist and RemoteControl eliminate the need for a service technician and avoid downtimes
Smart, because you can control it yourself remotely.
conveniently and individually control all settings with RemoteControl via the Internet – whether pricing, special offers or the creation of washing programmes.
Smart, because it offers maximum flexibility and freedom:
Wash programme configuration, control and adjustment easier than ever before and always perfectly customisable to your car wash business. Become your own programme director.
Smart, thanks to intelligent and efficient control:
for maximum washing quality, speed and sales.
Smart, thanks to impressive performance in all 4 dimensions:
Quality, Speed, Convenience, Look & Feel.
SmartCare –
simply better, because now you can smartly remote control your car wash business
yourself.
Thanks to RemoteControl, you can conveniently monitor and control many settings yourself on a daily basis: whether it's opening times and timings for special offers, pricing or simply creating your car wash programmes yourself and transferring them directly to the SmartCare. All without the need for a service technician.

Just as your car wash business requires – when, where and what you want.

The most convenient remote-controlled car wash ever on the market.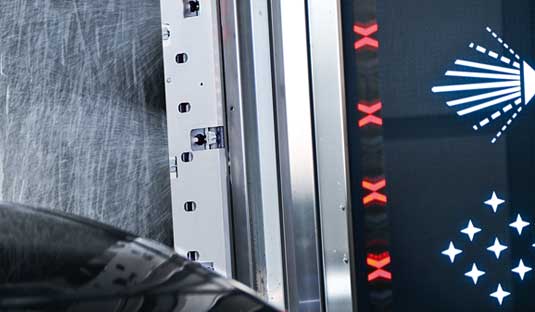 SmartCare –
simply better, because the chemical dosage
automatically adjusts to the washing process.
Once set, the same washing chemicals are always dosed the same way – regardless of the washing situation? Not anymore. WashTec SmartCare enables smart dosing, perfectly matched to the desired washing process.

The most intelligent adaptive chemical dosing in the washing business ever.
Adaptive control – RemoteControl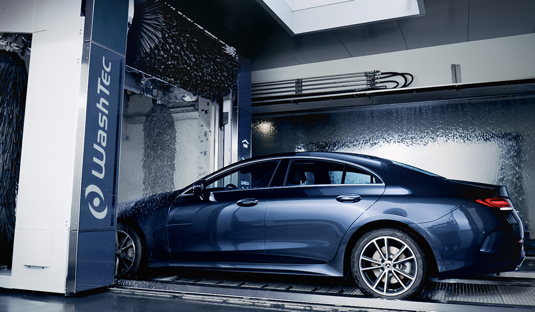 SmartCare –
simply better because it can be operated by you
without expert knowledge.
Remember the times when every change to the settings of your car wash meant one thing above all else – having to call out a service technician? WashTec SmartCare marks the dawn of a new era.

Become a programme director – in no time at all. Easily create and adjust wash programmes as needed at the touch of a button.
The first car wash system on the market that allows you to create your own wash programmes without a service technician.
SmartCare –
simply better, because perfect washing results ensure high customer loyalty
and more sales.
Hatchbacks, rear spoilers and hard-to-reach places on SUVs and other vehicles were often not cleaned properly. The advanced sensor technology guarantees precise control. Problem solved: with advanced FlexControl 2.0 (due to the brush diameter of the side brushes, they fit perfectly to the contour of the vehicle and clean highly effectively from the roof edge to the sill) and MultiFlex 2.0, the brush that tilts at the rear for perfect cleanliness. In this way, the WashTec SmartCare sets standards.
The result: better cleaning at the rear, high customer loyalty and increased sales.

The best sensor technology ever.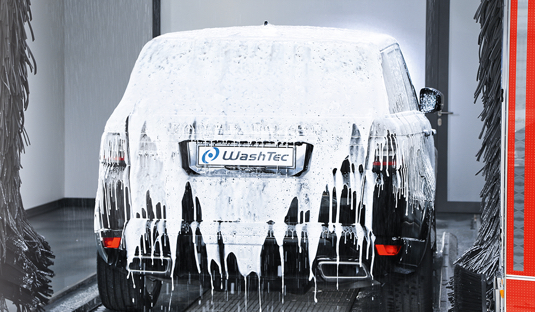 SmartCare –
simply better, because it truly impresses customers with best-in-
class washing results.
WashTec SmartCare combines excellent chemicals with perfect foam application for a real show experience. For outstanding washing results and loyal customers.

Thanks to the swivelling spray nozzles, WashTec SmartCare ensures the optimum alignment and that the foam is applied more evenly across the entire surface, both on small and large vehicles.

The most intensive pre-wash ever.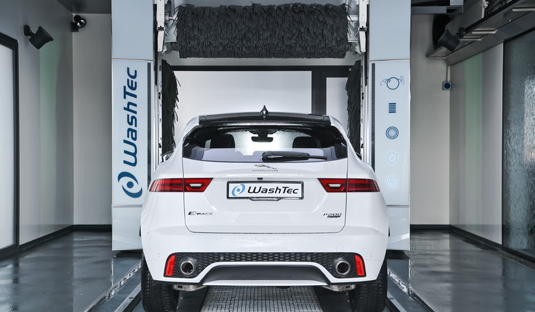 SmartCare –
simply better, because it pre-cleans highly effectively and washes with pinpoint accuracy –
even in the sill area.
Are very dirty vehicles with rugged surfaces a problem? Not for WashTec, merely challenges that WashTec SmartCare tackles with high pressure.

Highly effective pre-cleaning thanks to the powerful TurboJet with TurboNozzles. Rotating spot spray nozzles ensure perfect pre-cleaning with a powerful high-pressure jet. With pinpoint accuracy in the front, rear and now also in the sill areas.

The most effective high pressure ever.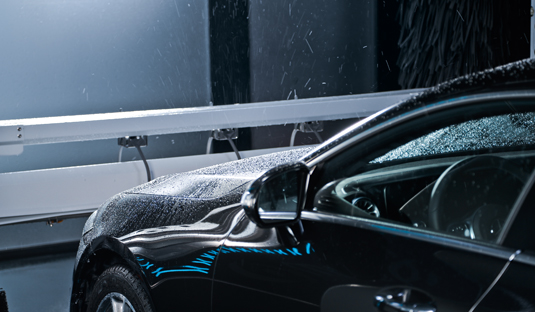 SmartCare –
simply better, with the most powerful dryer
for highly satisfied and loyal customers.
What does more efficient drying actually mean? Quite simply – with an airflow-optimised dryer and maximum efficiency, the WashTec SmartCare dries more effectively than ever before.

The most efficient and best drying ever.
Smart.
because it is ground-breaking
in every respect.
Form follows function – is the credo of modern design. WashTec SmartCare is also ground-breaking in this respect. Combining form, function and individuality in a unique way – it adds a new dimension to your car wash business.
Smart for your business!
Make an appointment now.